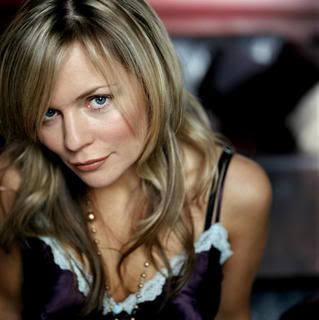 Ok, I am going to gush again about a female singer who melted my heart once again with a siren's voice. I don't know what it is about the female voice that turns me into goo. I am also pissed that my new discovery is from Ireland which means I will have to work extra hard to see and hear her music.
My newest discovery is Tara Blaise. As I said she hails from Ireland. She sang on the record made my The Corr's manager John Hughes titled "Wild Ocean" and he signed her to his record label.
Her debut album, "Dancing On Tables Barefoot", came out July 4th in the UK and Ireland and her first single "Paperback Cliche'" is the 2nd most played single in Ireland (U2 is 1st).
Her style is popish with lush strings and a full band – my favorite.
Of course she is not bad on the eyes either.