Ben Roethlisberger, the Findlay Ohio homeboy who is the starting QB of the Pittsburgh Steelers was suspended 6 games today for violating the NFL personal conduct code after an incident in Georgia in March. While the punishment seems harsh for actions that didn't result in any criminal action, hopefully it will serve as a wakeup call for Ben.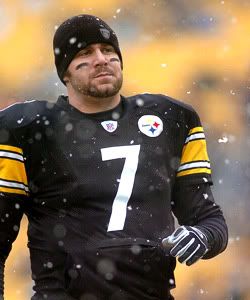 Ben is single, extremely rich, and hangs out with an entourage but it seems he forgot where he came from and that stupid decisions have consequences.
He needs to settle down, drop the gang, and grow up. Hopefully his 6 games off will help him do that before he does end up in the criminal justice system.