The 2010 World Cup is taking place in South Africa. The United States men's national soccer team failed to make it to the quarterfinals but did win its group during group play. Some critics claim that the US should drop out since we haven't won the tournament and some people claim that soccer isn't very popular. The critics are wrong.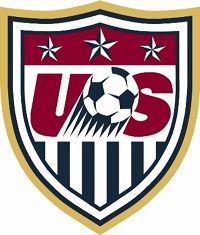 The men's team has been stronger since a reorganization took place in the 1990's. The team failed to qualify for the World Cup from 1954 to 1986. With a majority of players getting experience in top programs in Europe, the team is real close to making it to the quarterfinals on a regular basis. Major League Soccer is providing a steady place for lower level players a chance to move up and a strong fan base that transfer to the national team.
The United States women's national soccer team has won 2 World Cups since it got started in 1991 and is ranked number 1 by FIFA.
As for soccer not being popular, it has more kids playing than play hockey or football.
Back in the day I played for the Hancock Soccer Association in Findlay. I played through elementary school all the way up to high school. Most of my friends played too.
I was disappointed the national men's team didn't make it to the quarterfinals but I thought they still did a decent job in getting a draw with England and winning the group.