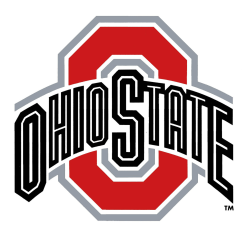 Ohio State and the team north of them play this Saturday (11/24) in their annual rivalry game. The difference is that Ohio State is 11-0 but is banned from post season play so 'The Game' is our Bowl game and championship all rolled into one. The Ohio State biased newspaper The Columbus Dispatch thinks having a bowl ban this season was a wrong result of the NCAA punishment the school got for Tattoogate. If only hindsight was a real thing to use in making decisions.

Ohio State got a bowl ban and other NCAA punishment after Ohio State quarterback Terrelle Pryor, as well as several other teammates, had been involved with selling memorabilia for tattoos and money. Urban Meyer became coach in 2011 and in his first season has the Buckeyes undefeated at 11-0 with nothing else to play for except to beat their rivals from the state north of Ohio.
Now it seems that the local paper, the Columbus Dispatch is infected with hindsight bias. In a couple of sports columns it suggests Ohio State should have banned itself in 2011 and naturally we would be eligible this season for the Big 10 Championship and a Bowl game.
Here in Columbus, fans of the great state university are cursing the postseason ban, the one nobody in the Ohio State administration saw coming.

The school could have self-imposed a bowl ban coming out of the scandal-ridden summer of 2011, but it did not. Athletic director Gene Smith thought the NCAA Committee on Infractions did not require it, but he was wrong. The NCAA ultimately imposed a postseason ban, and its pall grows darker by the week.

Saturday held a particular capriciousness. Oregon, ranked No. 1 in the Associated Press poll, lost in overtime at home to No. 14 Stanford. Unranked Baylor shocked No. 2 Kansas State. Suddenly, the paths to the national championship game were myriad. Notre Dame had an inside track. Ohio State, the only other undefeated team in major-college football, had a ban.

Michael Arace commentary: Bowl ban leaves fans wondering 'what if?'
The problem with Arace's logic is he would have to know that the NCAA wouldn't have issued a bowl ban for 2012 if the school had self imposed one in 2011. Of course after that season's Gator Bowl some of us fans probably wished we had not played it…
The other issue is no one really could have predicted the current team would be 11-0 now. The 2011 season ended 6-6 and the team had been on a wobble for a couple of seasons before that. I've seen other teams who have been punished for rule violations and/or have changed coaches and they are lucky to reach .500 on the win/loss scale. That is why I like Coach Urban Meyer because he is a great coach and motivator. He got an underachieving team to overachieve….
OR… In the eyes of the SEC biased ESPN network: The Big 10 as a whole sucks so Ohio State is the best of the worst….
The fact remains that a couple of the games were won through unpredictable luck. What if Monte Ball of Wisconsin hadn't fumbled the ball when trying to reach for the end zone late in the game last Saturday?
I chuckle as ESPN (and to a degree even the Big Ten Network) tries to hype Wisconsin as a legitimate Big 10 Champion contender when everyone knows they only got in because Ohio State and Penn State were banned. That is like getting picked last for dodge ball and people try to claim you are the best at it.
Yes a bowl ban this season does suck – KNOWING WHAT WE KNOW NOW. I really think Ohio State's chances in the future after the ban are great.
Go Bucks! Beat Michigan!