The Corrs Live:
8/21/2004 Cleveland Ohio in Pictures
I got to experience the ultimate high for a music fan. I got to see The Corrs live on their Borrowed Heaven tour in Cleveland Ohio on August 21, 2004. Here are some pictures I took at the show. As will be quickly apparent, I am not a professional photographer and I also had a new digital camera.
Sophie B. Hawkins, the opening act, starts the evening off. She was like a blast from the past.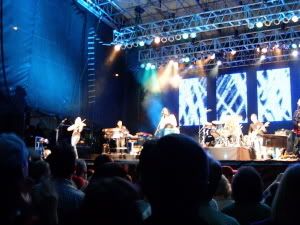 This shot was made without a zoom lens. See how close I was. I was speechless.
Andrea has us in the palm of her hand all evening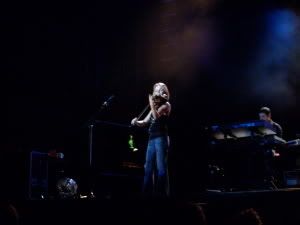 Some good vibrations from Sharon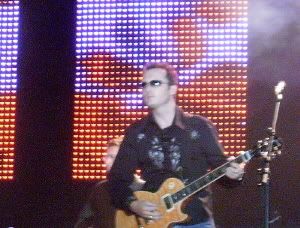 Jim looking cool
Anthony Drennan had a very white shirt on. I guess so we could see him.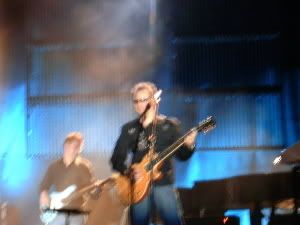 Keith Duffy and Jim playing along.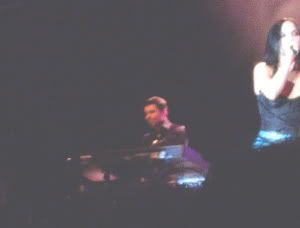 New guy Kieran Kiely played a mean accordion. (Unfortunately a cymbal stood between me and Jason Duffy on drums so I couldn't get a good shot of him playing)
Andrea spinning to the music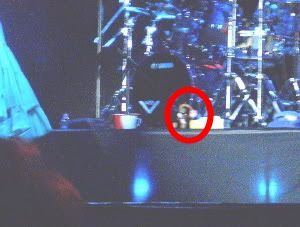 To the right of the coffee mug on the drum riser you see the stuffed bear that hit Andrea in the head when tossed from the audience. Classy!
---
This page is part of

My Little Tribute to The Corrs