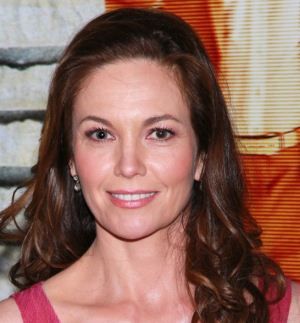 Diane Lane is an American actress who has been steadily working in feature films since 1979 when she debuted at 14 in the film A Little Romance along side acting icon Sir Laurence Olivier. America and the film world took notice to the point where she was on the cover of Time magazine.
For the next few years she paid her acting dues by acting in several films that were not successes. However in 1983, Lane's career took off again as she worked for director Francis Ford Coppola in his version of The Outsiders and Rumble Fish. The next year she starred with Richard Gere in The Cotton Club - also for Coppola.
Her work during the 1980's and 1990's covered the spectrum from little seen but critically praised films like The Big Town (1987) and My New Gun (1992) to popcorn fare like Judge Dredd (1995), Jack (1996) and Murder at 1600 (1997). She doesn't shy away from TV. The TV mini-series "Lonesome Dove" (1989) introduced her to a large audience.
Her career took a huge upswing with A Walk on the Moon (1999) with Viggo Mortensen and she followed that up with The Perfect Storm (2000) with George Clooney and Mark Wahlberg and finally received an Oscar nomination for Unfaithful (2002) where she worked again with Richard Gere.
Diane has continued to do a wide range of roles from a single mom drug addict in Fierce People (2005), the sexy Toni Mannix in Hollywoodland (2006), a cyber crime FBI agent in Untraceable (2008), and two historical women in Secretariat (2010) and HBO's Cinema Verite (2011). She will soon play Martha Kent, Superman's Earth mother in the upcoming reboot of Superman titled Man of Steel (2013).
Why I Like Her
I like Diane Lane because she is real, plays real characters, and takes risks in her roles. Some of the films she has been in, haven't been that great [like Must Love Dogs (2005)]but she always brings her "A" game to every role. She can play a wide range of roles and is believable in any of them. The other good thing is you rarely hear about any off screen antics or problems like you do with some other actors.
She is one of the few actors where I go see the film specifically because she is in it. I do that because I know I will not be disappointed with her work.
My favorite Diane Lane films:
Trying to reduce her work to only a few to recommend is hard. She really never has a bad role. But if I had to choose, here are the ones I would say you should buy on DVD on catch on TV:
More Information:
---