The Corrs, from Dundalk, Ireland, includes three sisters and a brother, formed in 1991 after the four tried out for the Alan Parker film The Commitments. Since their album debut in 1995, they have sold over 30 million albums world wide with an infectious blend of pop hooks and Celtic music tones. Although they haven't officially reformed since taking a break in 2006, I think their music is timeless and it always make me happy when I hear it. I lived a dream when I got to hear them in person in 2004 and further down on this page I offer up my review and some pictures of that concert in Cleveland.
Who Are The Corrs?
The group includes 3 sisters, a brother, and had two non-family band members which included two additional people by the last tour in 2006.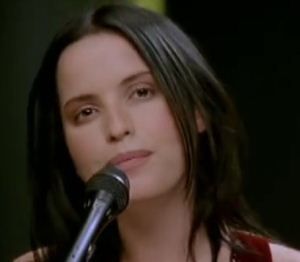 Andrea: lead singer and tin whistle
Her voice can express all kinds of emotions depending on the theme of the song. She bops around while singing the up tempo songs just like a fan would while listening. She has matured over the years and can come across as a mysterious smoldering chanteuse.
Sharon: violin and vocals
Her violin is the backbone of many songs and her backing vocals add excellent harmony. She has also written some of my favorite Corrs songs.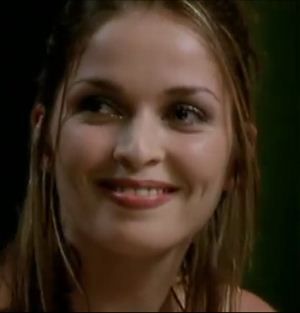 Caroline: drums, Bodhran, vocals
Before they made their first album, The Corrs had no drummer. Like most Pop bands of the time they used synthesizers to keep time. Caroline volunteered to be the drummer even though she didn't know how to play them. Her practice paid off and now she is considered one of the better drummers in the business.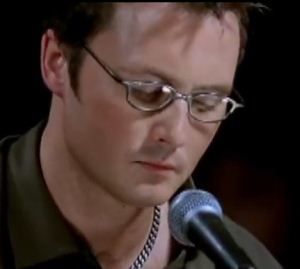 Jim: guitars, keyboards, and vocals
He plays an important part in directing the live performances but almost gets ignored compared to his pretty sisters. And don't talk about politics around him, he follows some wacky conspiracy theories
---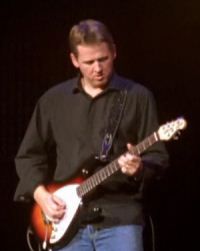 Anthony Drennan: lead guitar, guitars
Not related to the Corrs but his guitar work is the spine of many songs. He may not have to do the press and other photo ops the family has to do but his work is just as important.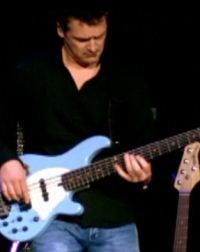 Keith Duffy: bass, bad influence
A nice complement to Caroline's drumming, Keith adds the bass line for all the songs. He is also known to be a bad influence on Jim.
For the Borrowed Heaven tour and live performance until their break in 2006, the band added two more members: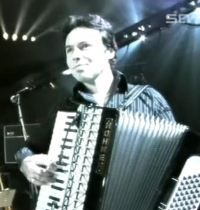 Kieran Kiely: keyboards, played a mean accordion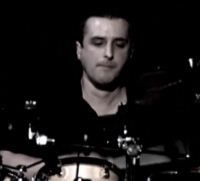 Jason Duffy: drums, percussion
Keith's brother, filled in for Caroline on drums as she awaited the birth of her 2nd child and took some of the drumming load off her after she came back.
Why I like them:
Musicianship. Pure and simple.
One mark I use to judge musicians and groups I like is how well they play music. The Corrs sound excellent live or on CD. In this day of prepackaged pop tarts, that's rare. Unlike some other of the more popular singers and groups, The Corrs write their own songs. They show they have more talent than just the dance moves and looks of the pop tarts.
Their music meshes pop hooks with Celtic influences, all with a good beat. No where else will you find a pop group that has a violin and a tin whistle as main instruments.
Their live performances look so easy and energetic, you can't help but feel good after hearing their music.
I'm not a music critic nor do I have a music degree but I would have to say that there should be a room in the Parthenon of Music for The Corrs. Along side other greats like Mozart, Glenn Miller, The Beatles, and Led Zeppelin.
I have all their studio albums and I can tell you that there is not one clunker on them. I can and have listened to each one all the way through without hitting the track skip. It has been many years since I have been able to say that. Their up tempo songs are just as good as their ballads and all sound great when played live and unplugged.
*Disclaimer* Ok, I should let you know that yes the Corr sisters are pretty to look at and they may not have achieved as much as they have had they not had their good looks especially in these days of style over substance in the music business. However, for me, their looks are gravy on top of the great music they perform.
How I got hooked:
Before 2000, I didn't know who The Corrs were and only knew of their single "So Young". Late one night, our local low power TV station played a music show that focused on a pop band from Ireland, who had just released their "In Blue" album. They called themselves The Corrs and their music sounded very original and different to me. Because the station needed filler for the wee hours of the morning when I was watching, they replayed the program every Monday morning for more than a month. In that month I got hooked.
My Favorites
Album: Dreams: The Ultimate Corrs Collection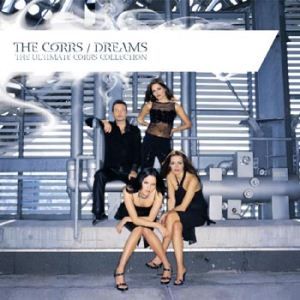 It's so hard to pick one album that's my favorite. The Corrs are so great to me that if I had to pick one, I would pick "Dreams: The Ultimate Corrs Collection". It has all the hits plus a a remix of the single "Goodbye". If you are new to the group or are a fan and need all the albums then pick this one up.
I also posted a simple discography on an Albums Page with mini-reviews.
Songs:
Ugh! Another tough choice. I love all the music, I really do but below are ones that are special to me.
Closer
One of my favorite songs is Closer specifically the live version from their "Live at Lansdowne Road" concert. It gets me every time. It is such a beautiful song and Andrea puts so much emotion into it.
Give Me A Reason
Next favorite is Give Me A Reason from the "In Blue" album. I love the video because it isn't just the band on a stage singing but it tells a story. The scene where Jim throws a chair though a window drew some controversy because some countries they wanted to show it in had rules against violence in music videos.
Angel
Another is favorite is Angel off their 2004 album Borrowed Heaven. It is just a fun bubbly song to crank up the stereo on a rainy day. It always makes me smile.
Somebody For Someone
I have to include Somebody For Someone as a favorite. It tells a story of hope and we all need songs of hope. I particularly love the acoustic version done for the MTV Unplugged show but this video will do.
2004 Cleveland Ohio show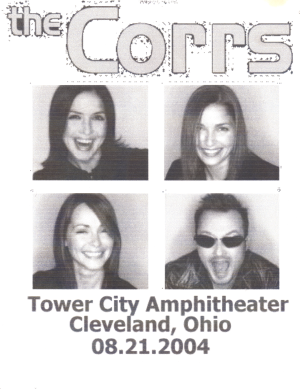 One of the highlights of being a fan of The Corrs was getting to see them live in 2004 on the "Borrowed Heaven" tour at the old Tower City Amphitheater on the banks of the Cuyahoga River. I was in the 7th row center. Sophie B. Hawkins was the opening act.
See Photos I took at the Cleveland show
Read a review I wrote on the 08/21/2004 Cleveland show
Other Links
This is an extra long tribute to my favorite band but I don't know everything. Below are a couple of links to websites I believe are important to a Corrs fan:
The CorrsClub - (my favorite)
The Corrs All Music Guide Entry
---
This page is part of
Doug's Views