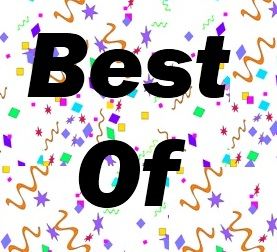 I know you don't care about my tastes but since my Mom refuses to read my stuff any more I have to post it some where. Here are my lists of the best TV and movies of 2010.
TV Shows

10. Rules of Engagement
9. Cougar Town
8. Parenthood
7. Sherlock
6. The Middle
5. Community
4. Modern Family
3. Big Bang Theory
2. The Good Wife
1. Mad Men
Movies (not in any particular preference)

The Crazies
The Kids Are All Right
Due Date
The Other Guys
Despicable Me
The Town
Easy A
McGuber
The Switch
Toy Story 3
All Good Things
Winter's Bone
These picks are based on the TV and movies that I have actually seen. YMMV.